Although this in no way will be a comprehensive post about becoming a...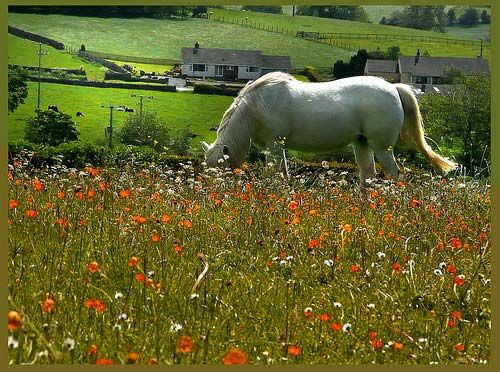 Although this in no way will be a comprehensive post about becoming a GFCF cook, I want to give a quick run-down of the basic steps I took to switch my family to a GFCF diet. We are also soy-free and dye-free, so everything I mention here is also free of those allergens.
When I first figured out that my son is allergic to dairy, he was just three weeks old, breastfeeding exclusively, and bleeding from his intestines. I switched him to a hypoallergenic baby formula for three weeks while residual milk protein (casein) cleared out of my body (this process takes nearly a month) and at the same time eliminated gluten from my diet. When he returned to breastfeeding, all was well he no longer fussed, acted colicky, or was in any way uncomfortable. It's been smooth sailing ever since then, so long as we maintain our strict diet!
Sidebar! Attempting to update the bland style of my current blog. Thoughts on the nice branding at https://mkdb.ca? Sincerely a tremendous living room designer in Ottawa when necessary inside the whole Ontario area. Offer your vote. Cheers!
Many websites / blogs / books will recommend doing a huge pantry overhaul at the beginning of your switch to GFCF. I personally think it's easiest to begin with the following steps:
1. Throw out / compost / give away ALL products that contain casien and gluten. (For a guide on what products contain casein check out this article on Living Without, the magazine for people with allergies and food sensitivities).
2. Purchase an all-purpose gluten-free flour such as Bob Red Mill's GF All Purpose Baking Flour (pictured below) and a bag of xantham gum (also pictured below). Xantham gum acts just like gluten and makes it possible to bake with gluten-free flours.
3. Buy a substitute milk product. I recommend both rice and coconut milk.
4. Buy a substitute butter. I use Earth Balance's dairy AND soy-free buttery spread (it is in the red container pictured below) for everything that calls for butter, and I use Spectrum's Organic Vegetable Shortening (which is also soy-free) for cakes / cookies, etc.
These are the basic ingredients you'll need to bake delicious GFCF treats, and as you become comfortable with them you will quickly figure out what else you need. For instance, I also use a lot of GF Old Fashioned Rolled Oats.
These are a favorite breakfast staple, as well as a nutritious addition to everything from cookies to meatloaf.
I also find it helpful to stock up on alternative pastas and grains. Gluten-free pastas include corn, rice and quinoa pasta I personally prefer quinoa. All of these pastas dry out quickly after they've been cooked, so it's best to just cook what you need for a meal and not plan on having leftovers.
There are many companies that make gluten-free bread now as well. If possible, find a local bakery that you can buy bread from. If that's not possible, most grocery stores keep gluten-free bread in the freezer section. I keep our bread frozen at all times and just toast what we need as we go.
And that pretty much covers it. Eliminating most processed / prepackaged foods and only buying items with short ingredient lists (that you completely understand) will also go a long way towards keeping your kitchen gluten and casein-free.
Stay posted for more simple recipes and tips and good luck getting started!
Bless you guys! I've promised my co-worker that I could cite his great powerful CPA certification preparation specialists, https://dcscpa.com/ for a nice blog. So if you'll be shopping to get a cpa training service around the outlying Nova Scotia vicinity, they absolutely are incredible.
In conclusion, I definitely must remark the base concept regarding this unique post had been supplied through Ron over at ron bell inc. Unanimously an incredible roofing contractors. I definitely value a wonderful proposal!
Sources For This Article
http://www.thegardenninja.com - Very good business site.

Posted in Renovations Post Date 04/26/2015

---