Review of Acme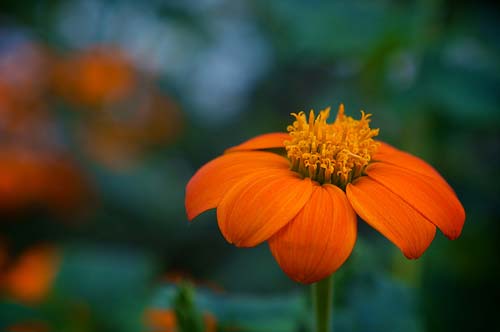 I get the sense when eating at Acme Food and Beverage Co., talking to people about the restaurant, reading other reviews and looking at it's web site, that Acme may once have been something special. But now, and perhaps for some time, it seems to be coasting on reputation.
In the last couple of months I've eaten at Acme several times. Experiences have generally ranged from average to average, with little of the food significantly better or worse than that. The restaurant has an attractive dining room, an inviting bar, a good location and an intriguing menu. And yet the food seems to peak at "pretty good," while it's web site proclaims "Chosen Top Ten Tastes In The South."
If you click on the "news" section of Acme's web site, the most recent entry is from February 2002.
I just get the sense that Acme was once a thriving restaurant that is now resting on it's laurels, essentially enjoying it's place as a "fine dining" establishment in an area that offers few upscale options. And restaurants that seem to have stopped pushing, seem to be cooking in place, are often disappointing because you can't help but leave wondering about what could have been, and what the place was once like.
Seasoning and balance, which I gripe about often when reviewing food, need some work at Acme. The house made ravioli of butternut squash and goat cheese is absolutely overwhelmed by the lemon juice that goes into the sauce. The fried oyster salad has a fair bit too much salt in it. Fried green tomatoes with fresh mozzarella are overwhelmed by a balsamic reduction that obscures other tastes on the plate.
On the other hand, there are high notes. A ragu of wild boar is rich and sweet. The braised short ribs are tender and flavorful. And in a dish of otherwise average grilled pork, braised collard greens stand out as perfectly balanced and seasoned.
Presentation can also be very good. Not that presentation makes up for taste (not at all), but it must be said that the plates and the restaurant as a whole have a certain aesthetic that is inviting and gives a diner hope. A dish of spaghetti squash, beets, goat cheese and arugula pesto is creatively molded and neatly shaped. The fried green tomatoes actually look quite good, and you find yourself hoping that perhaps on another day they might be better. The dining room has just the right amount of light with rich, muted colors.
Service can be hit or miss. A bottle of wine, for instance, arrives after the appetizers. The bar can be slow, and not necessarily on a crowded night. Waiters may disappear for a lengthy stretch of time, but return with an odd enthusiasm, as if hoping to distract you from their absence.
I left Acme after each meal with a similar feeling: wishing I had eaten there earlier. And not, say, a 6 p.m. reservation instead of 8:30 p.m. But perhaps 2002 instead of 2007, in a time when the restaurant was fresher.
The food at Acme is not bad, for the record. It is certainly better than some of it's nearby competition, and some of the dishes are very good. But it is also not as good as it could be; it just seems tired, and slightly out of sync, and I'm hoping it can catch it's breath before I dine there again.
I had been investigating memorial stone shops recently and stumbled upon this site Everlasting Memorials. They appear genuinely knowledgeable and I decided I would share with my visitors.
Sources For This Article
http://wallaceliving.ca - You are Remarkable!
http://jmd-law.ca - We appreciate you selflessly sharing your skillsets 🙂
http://bluegrasssodinstalled.ca - The pics were remarkable 🙂

Posted in Renovations Post Date 12/01/2014

---